Mixed-language ambiguity
The German verb "backen" means "to bake". Which of the two companies below, do you think, sells things for your back, and which one for baking?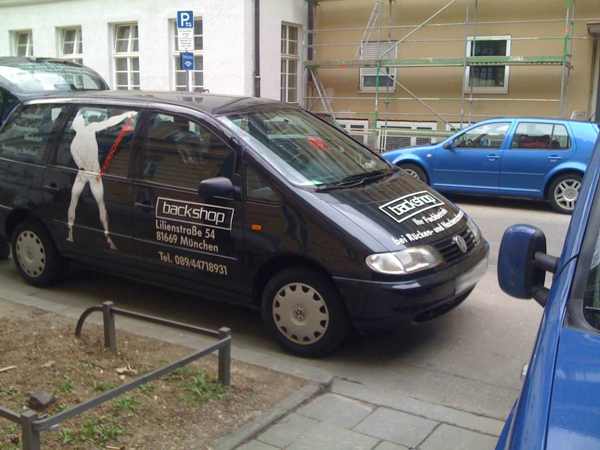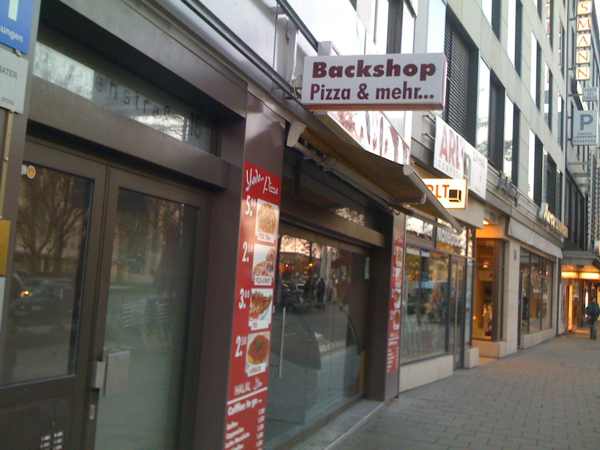 And yes, both of these photos were taken in Munich city.
Martin writes:
Schlimm. Aber es geht noch besser. Hier gibt es sowohl eine "Back Factory" als auch eine - Trommelwirbel, Spannung, Tusch - "Trefferia". Und ein Hotel mit Sauna und Schwimmbad wirbt mit dem Slogan "The better form of wellness".
Steve Wart writes:
But in urban English, "bad" actually means "good", so it's actually a cool name
Uli Kusterer replies: ★
They didn't seem to agree. The shop that used to be called "Bad Design" changed their name a couple years ago. I think it's now "Bath & More" or something equally inventive.